Shop ReStore online and get deals for your home, from your home.
Online Shopping with Curbside Pickup
We're excited to now offer a selection of items for purchase online where you can shop ReStore 24 hours a day, 7 days a week—every purchase helps local families build homes!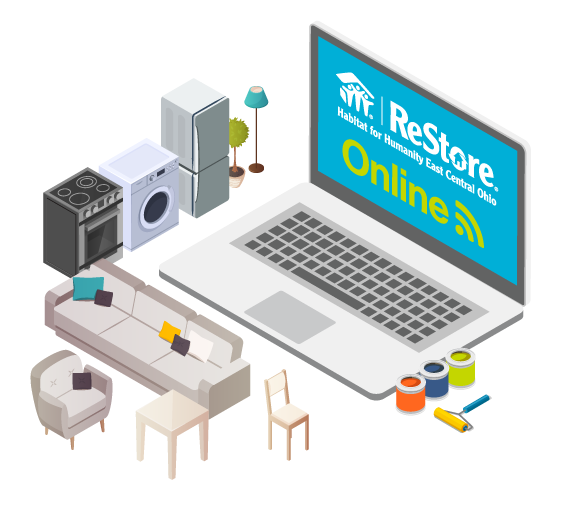 What would you like to browse?
There's more in store!
We're always updating our online inventory, but if you don't see what you're looking for, be sure to come and browse 30,000ft
2
of additional deals in store.
Click for driving directions.
Give your unwanted home goods and building supplies a new life at Habitat for Humanity ReStore. Donations are tax deductible and help local families build decent, affordable shelter with Habitat.
Shop for new and gently used furniture, appliances, home décor, and building supplies at Habitat for Humanity ReStore, Canton, Ohio's favorite thrift store. If you miss a day, miss a deal.