Hope ReStored: furnishing a future, helping people find home again.
At Habitat for Humanity, we believe everyone deserves a decent place to call home. Simple home furnishings—a sturdy chair to sit, a comfortable bed to rest, a welcoming table for meals—these items are easy to overlook, but are vital to a sense of comfort, pride, and dignity. Through the Hope ReStored program—a special partnership between the City of Canton, the City of Massillon, local organizations, and Habitat ReStore in Canton—low to moderate income families can receive free vouchers to get the items they need.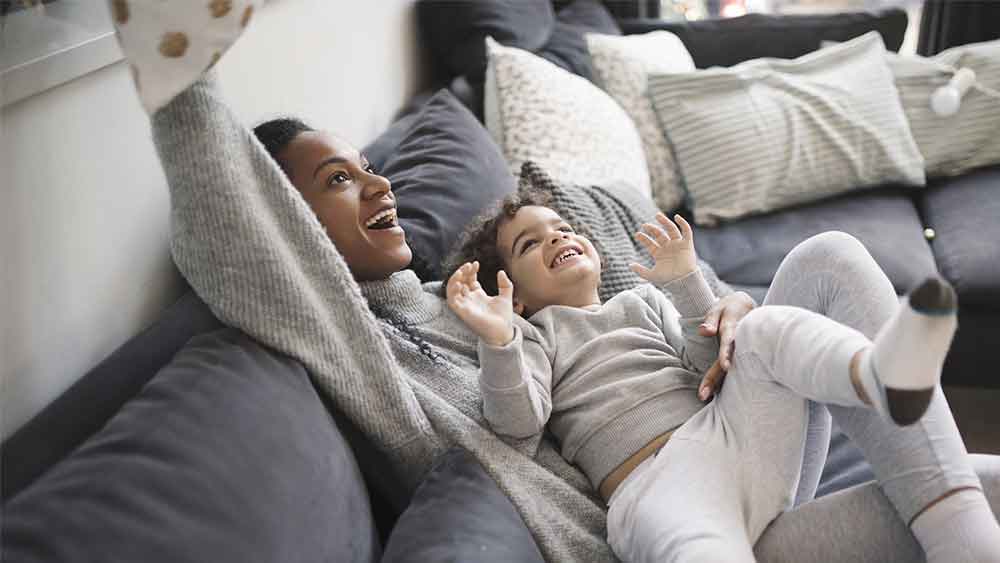 How does Hope ReStored work?
1. People seek assistance.
Low income families seek furniture assistance from one of our Hope ReStored partners.
2. You donate your stuff.
You donate the home goods and building materials you no longer need to ReStore.
3. Needs met with dignity.
Those with need are given free vouchers to shop for items at ReStore in Canton.
ReStore proceeds help Habitat for Humanity build homes with local families in need.
Why donate items to Hope ReStored?
There are many reasons to donate the items you no longer need to Habitat for Humanity ReStore—and anyone, including individuals, businesses, contractors, and suppliers, can donate. Here are a few ways you can impact your community by donating your goods to ReStore:
It helps the environment.
Every item donated to ReStore equals less useable material thrown in a landfill. That's a benefit to everyone.
It's good for the community.
Every ReStore purchase helps local families build brighter futures for themselves with Habitat for Humanity.
Every donation is tax-deductible.
While your donation helps provide homes for others, for you it provides a tax deduction to the extent allowed by law.
FREE Pick-Up makes donating simple.
Call and we'll collect your large donations for FREE. Schedule your donation today by calling (330) 915-5920.
What items can be donated to Hope ReStored?
Here are the items that we can and cannot accept. All items must be in good, resalable condition, and Habitat for Humanity ReStore reserves the right to refuse any item. If you don't see an item on either list, or have a donation question, please give us a call at (330) 915-5920. Please also know that occasionally the ReStore cannot accept certain items due to a large inventory on-hand.
We cannot accept Hazardous Materials.
We cannot accept antifreeze, engine oil, oil-based paint, solvents, stain, or strippers. To recycle these items, please call:
Sorry! We cannot accept the following items.
– Aerosol Spray Cans
– Baby Furniture
– Bifold Doors
– Car Seats
– Corded Blinds
– Clothing
– Curtains
– Damaged Items
– Drapes
– Fluorescent Lighting
– Garage Doors
– Linens
– Metal Desks
– Pianos or Organs
– Printers
– Recessed Lighting
– Shoes
– Shower Curtains
– Single Pane Windows
– Strollers
– Track Lighting
– Wall-Mounted Ovens
– Wallpaper
FREE donation pickup. Let's go.
Making a donation at ReStore couldn't be simpler. With FREE donation pickup, we can get your item to ReStore and you can get on with your day—and it's tax deductible, too.
We take your privacy seriously.
We will never share or rent your information to anyone. Ever.
Ready to schedule a pickup?
Fill out the simple form here and we'll schedule a convenient pickup time.
Here are some questions we get asked a lot.
Are my donations tax-deductible?
All donations to Habitat for Humanity ReStore are tax deductible. We will give you a tax receipt to keep for your records. Please note that, by law, we cannot assign a value to the items that you donate. You will need to consult an appraiser, or visit www.irs.gov for more information.
Do you pick up donations?
Yes. However, because Habitat for Humanity East Central Ohio and Habitat for Humanity ReStore always attempt to make the best use of our funds and resources, we reserve pick-ups for large donations such as sofas and appliances. If you have questions about scheduling a pickup, please call our donation hotline at (330) 915-5920.
Why won't you take furniture with stains
All items donated to Habitat for Humanity ReStore are for resale, so we will not accept items that are stained, torn, or broken – because they have lost their resale value.
Donate your car to Habitat for Humanity ReStore and help build homes with Habitat for Humanity East Central Ohio. As with all ReStore merchandise, donated vehicles will be sold at ReStore and the proceeds will help build homes with local families in need of simple, decent places to live.
By donating your vehicle, you can avoid the hassle of trying to sell it yourself, receive a tax-deduction, and support the efforts of Habitat for Humanity East Central Ohio.
Even if your vehicle isn't running, call our donation hotline at 330-915-5920.
Give your unwanted home goods and building supplies a new life at Habitat for Humanity ReStore. Donations are tax deductible and help local families build decent, affordable shelter with Habitat.
Shop for new and gently used furniture, appliances, home décor, and building supplies at Habitat for Humanity ReStore, Canton, Ohio's favorite thrift store. If you miss a day, miss a deal.